Who uses ThunderEagle Products?
Click on a link:
National Weather Service
The National Weather Service uses Thunder Eagle receivers inside their forecast offices to verify, in real time, that EAS/SAME messages have been successfully transmitted on their NOAA Weather Radio (NWR) system. The use of Thunder Eagle systems by the NWS has improved the reliability of the entire NWR warning system.

Factories and Offices
Severe weather affects both the safety of employees and the operation of factories. Many factories have connected Thunder Eagle receivers to their public address systems to automatically issue severe weather warnings. Large factories with emergency operations centers have added email alerts and LED signboard alert messages from the AE400.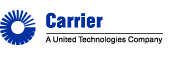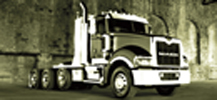 Schools, Colleges and Universities
Safety is a dominant issue for every school in the country. Severe weather is an ever-present threat on every campus and every school has the responsibility to protect its students. Thunder Eagle systems have been in active use protecting school campuses throughout the country for over 15 years with a peerless reputation for reliability and ease of use.






Federal, State, and Local Governments
Governments at all levels are dramatically affected by the weather every day. Federal, state and local governments are responsible for alerting their citizens and employees about severe weather. Thunder Eagle systems have become the system of choice throughout the country, assisting governments in meeting this important obligation.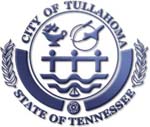 Emergency Operations Centers
Emergency Operations Centers are the focal point of governmental response to severe weather. Thunder Eagle systems are specifically designed to meet the specialized and demanding requirements of these critical around-the-clock operations.





Disaster Response
Disaster response occurs during, and as a result of, severe weather. To be prepared to respond, first responders need to know about upcoming severe weather. They also require up-to-the-minute weather information during their response. Thunder Eagle systems are successfully used to support emergency response throughout the country.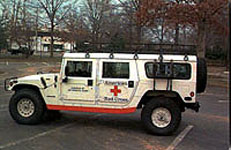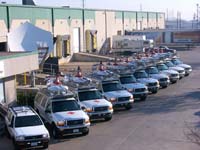 Broadcasters and Communications
Alerting the public to impending emergencies is a responsibility that broadcasters take seriously. Broadcasters need to stay aware of the weather to provide their news operations with up-to-the-minute information and for their own internal operations. Thunder Eagle equipment is the receiver of choice for NOAA weather radio input into the official EAS Emergency Alert System.







Parks
Having a great time at a theme park or enjoying the great outdoors safely depends on weather awareness. Parks and Recreation facilities across the country use Thunder Eagle equipment to protect their visitors.


Pennsylvania Dept of Conservation and Natural Resources


Georgia Forestry Commission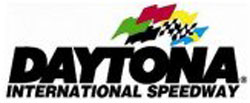 (Solar powered radio systems)
Transportation
Weather affects every aspect of transportation. Thunder Eagle equipment is used nationwide by trucking and transportation companies, and in Department of Transportation Operations Centers, to keep travelers and transportation workers informed of the latest weather information at all times.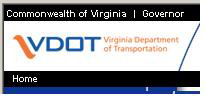 (Low Power AM Highway Advisory Radio Stations)
Hospitals, which are ground zero for all emergencies, need to protect their patients, and their employees, and to be ready to respond to weather related emergencies of all types. Thunder Eagle systems are in active use effectively supporting the medical community in hospitals throughout the country.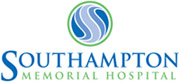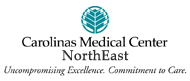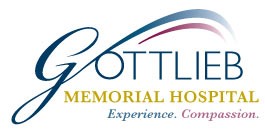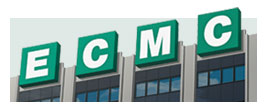 Power Plants
Power plants of all types, specifically nuclear power plants, need to know about weather conditions that could affect their operation. Thunder Eagle systems provide this critical operational information at power plants throughout the country.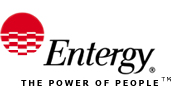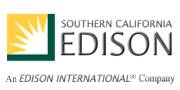 By the very nature of their required architecture, prisons present many obstacles to adequate radio reception. Thunder Eagle has developed and implemented creative, cost effective solutions to provide severe weather information to prisons across the country.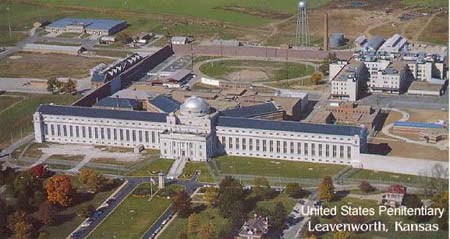 WE110 Receiver -
AE120 SAME-EAS Decoder


WE105 Receiver -
AE400 SAME-EAS Decoder
Translates Alerts to Text


MRI-100 MultiRadio Interface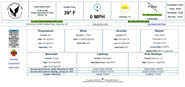 FipsServer Custom Weather Website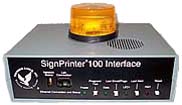 SP100 SignPrinter Interface


One Line LED Signboard