The American Red Cross

The American Red Cross has equipped their fleet of Hummer and field emergency communication Excursions with Weather Eagle radios. These communication vehicles are deployed to disaster areas throughout the country, where the communications infrastructure has often been severely damaged. A Weather Eagle radio helped to track Hurricane Fran in 1996, when the advance team went from the Atlanta Olympics to New Bern, NC. The Weather Eagle also helped to track a devastating tornado system which traveled across South Dakota in 1998. Weather Eagle 110's are on every Red Cross regional communications vehicle and were very helpful in responding to Hurricanes Rita and Katrina.

U.S. Department of Homeland Security - FEMA






Field personnel from the Federal Emergency Management Agency (FEMA) and the U.S. Department of Health and Human Services regularly use Weather Eagle radios when they are deployed to disaster areas. The Weather Eagle radios automatically find the best local weather channel and record the most recent alert for playback. Thunder Eagle radios can be operated on batteries from tents or other field facilities and will easily interface into FEMA's other systems.


WE110 Receiver -
AE120 SAME-EAS Decoder


WE105 Receiver -
AE400 SAME-EAS Decoder
Translates Alerts to Text


MRI-100 MultiRadio Interface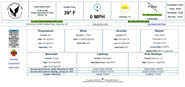 FipsServer Custom Weather Website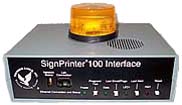 SP100 SignPrinter Interface


One Line LED Signboard